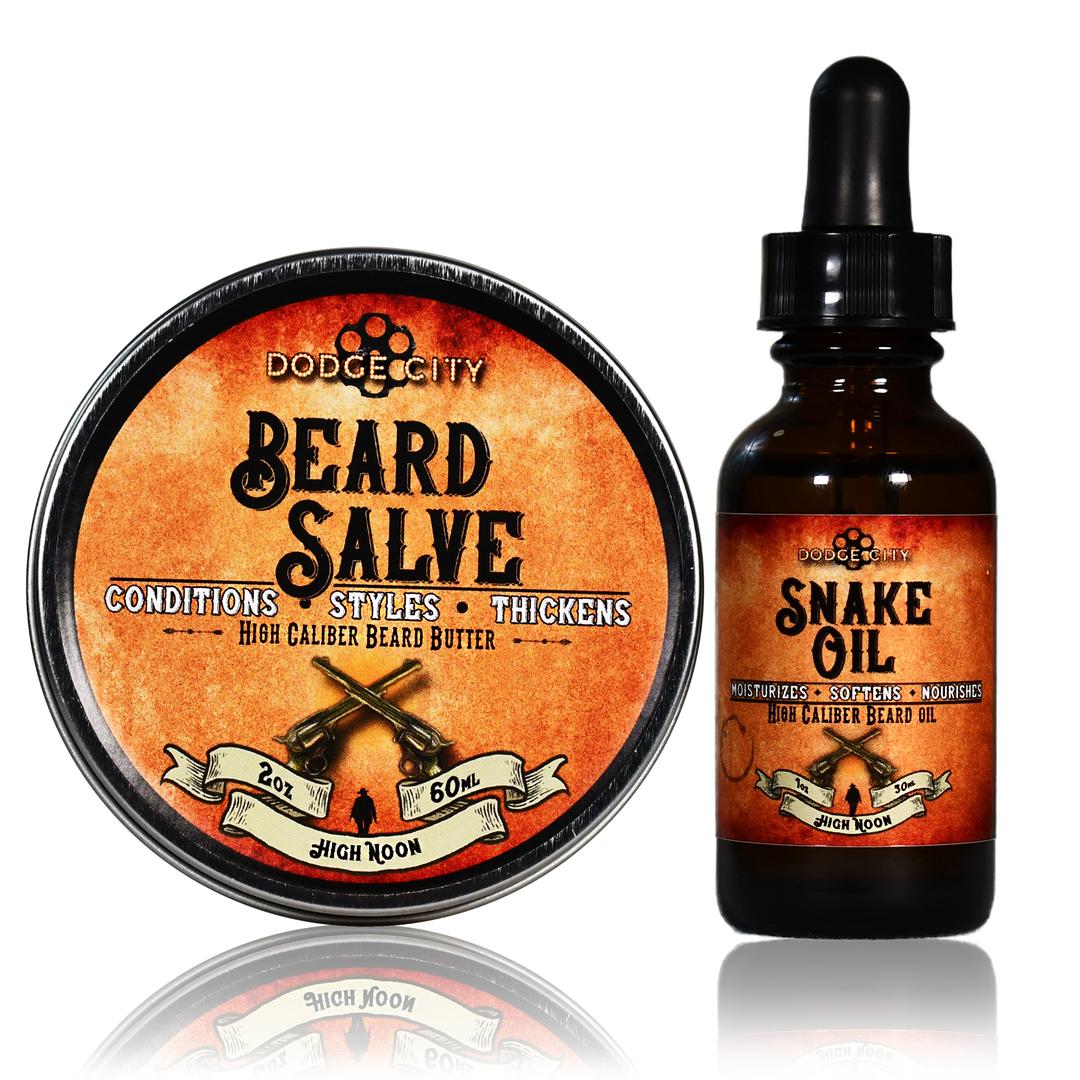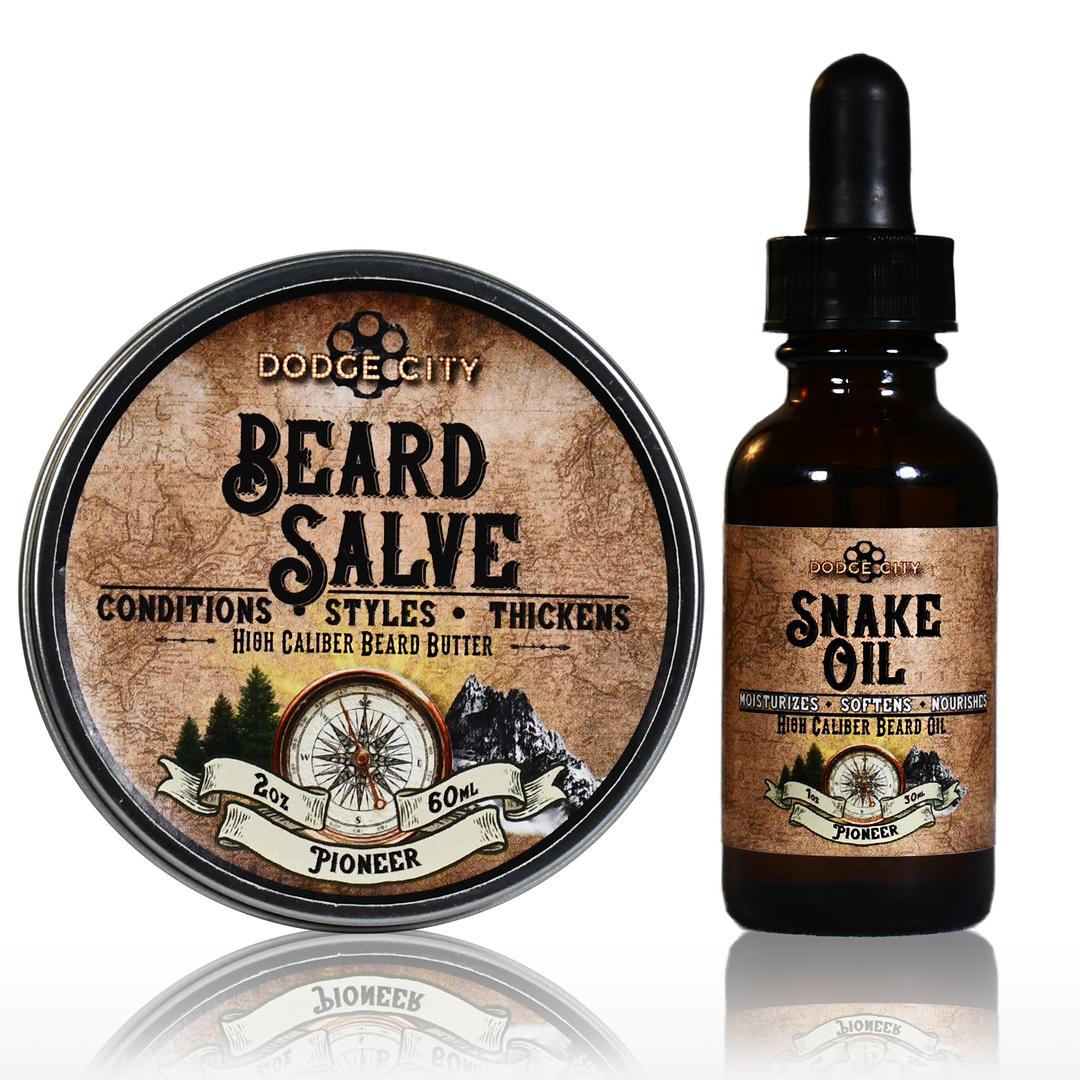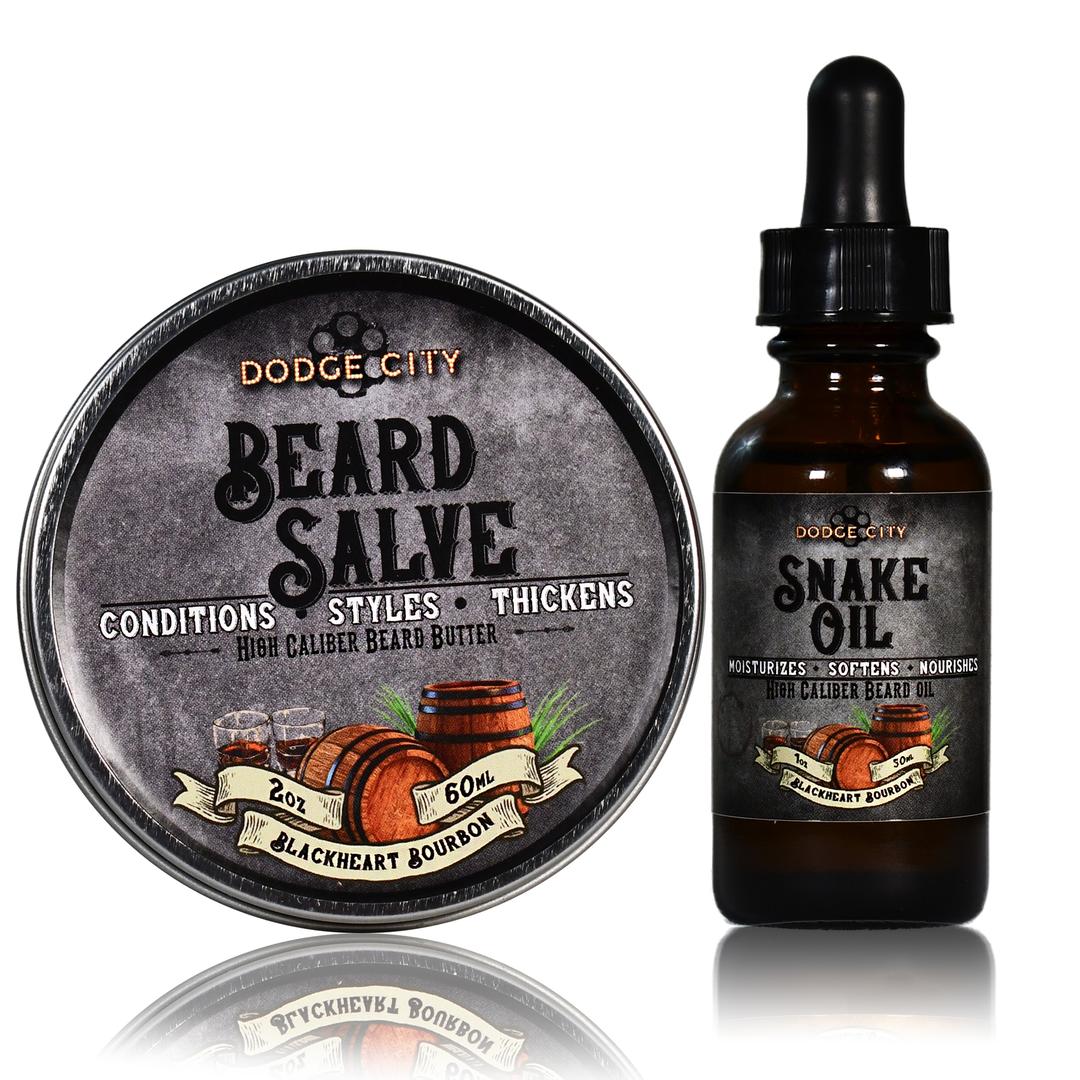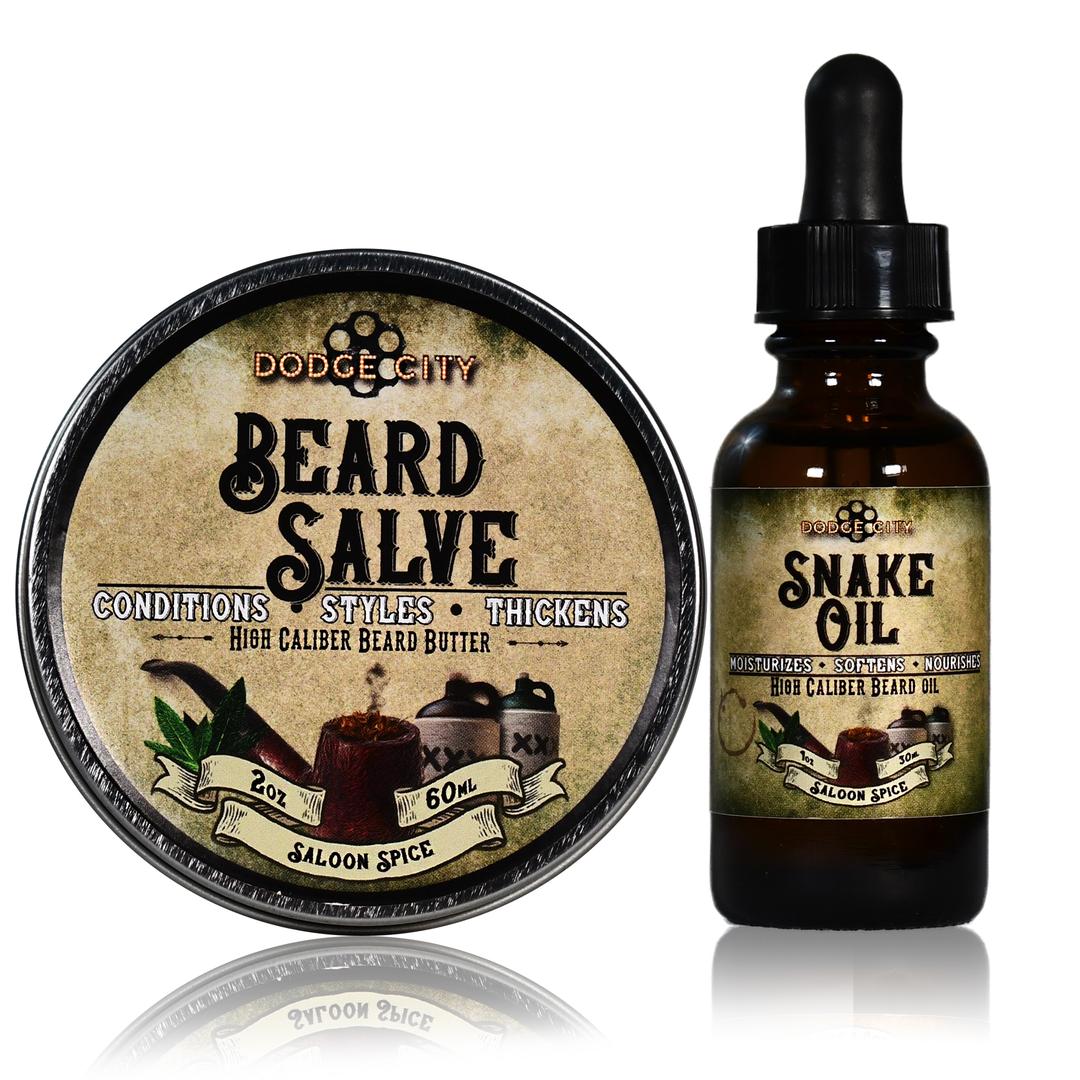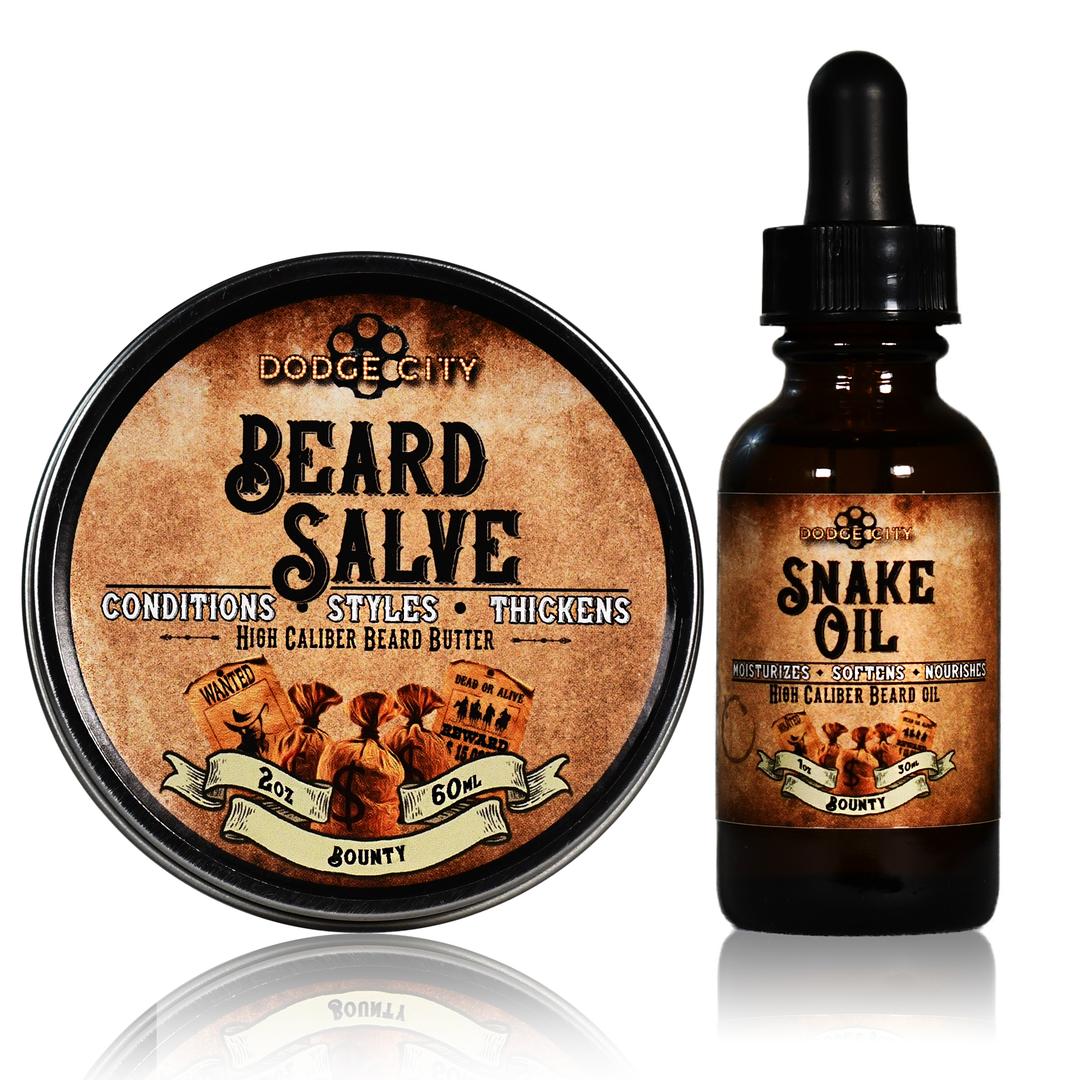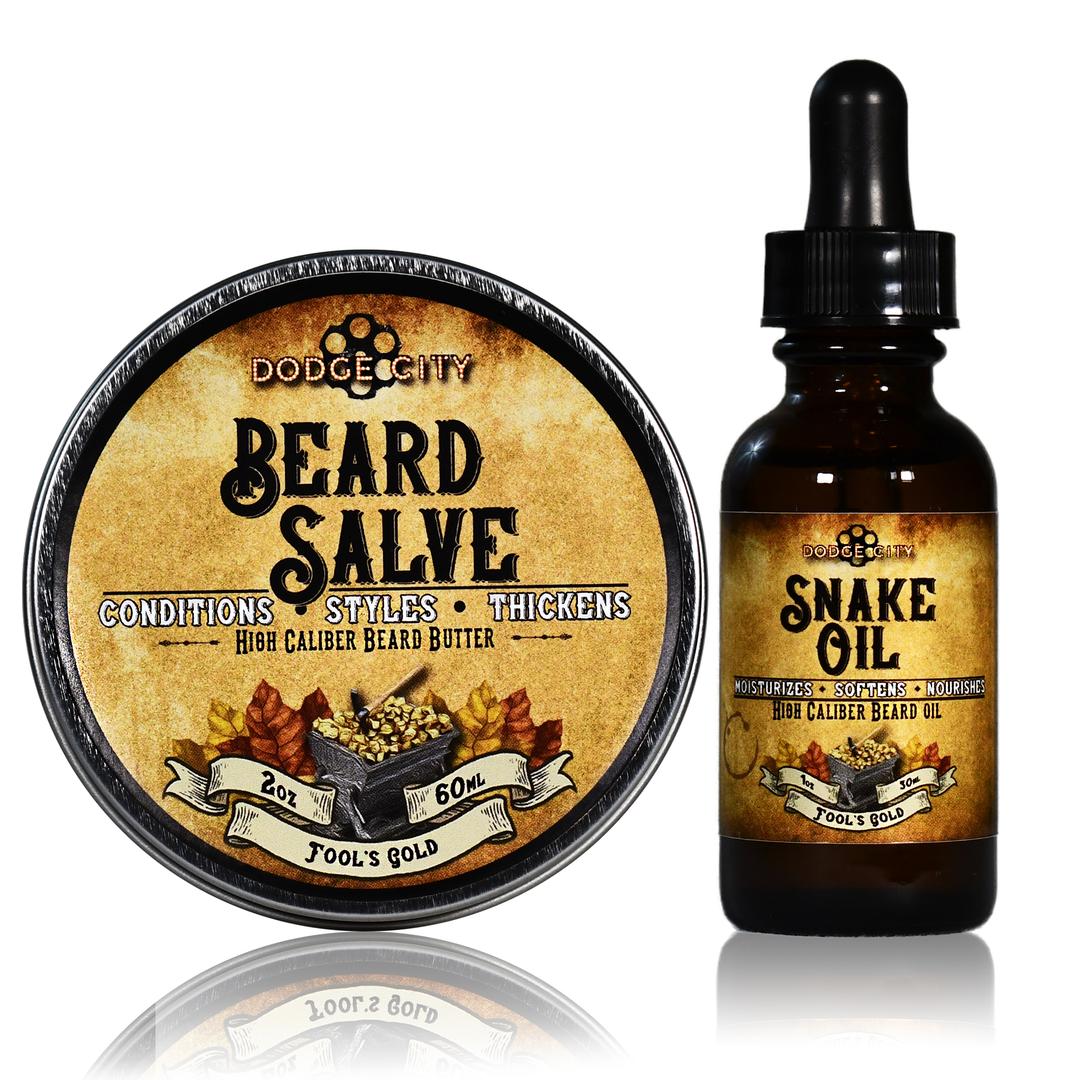 "
The products work as intended and smell great. "
~ Chris R., Double Tap Combo
MOISTURIZE YOUR SKIN, SOFTEN AND STYLE YOUR BEARD, AND WIELD THE BEST MAN MANE YOU'VE EVER GROWN
Our Double Tap Combo provides non-greasy Snake Oil that turns your skin into a beard producing machine, along with Beard Salve that softens, conditions, and thickens your beard. Look like a gunslinger with Dodge City's Double Tap Combo!