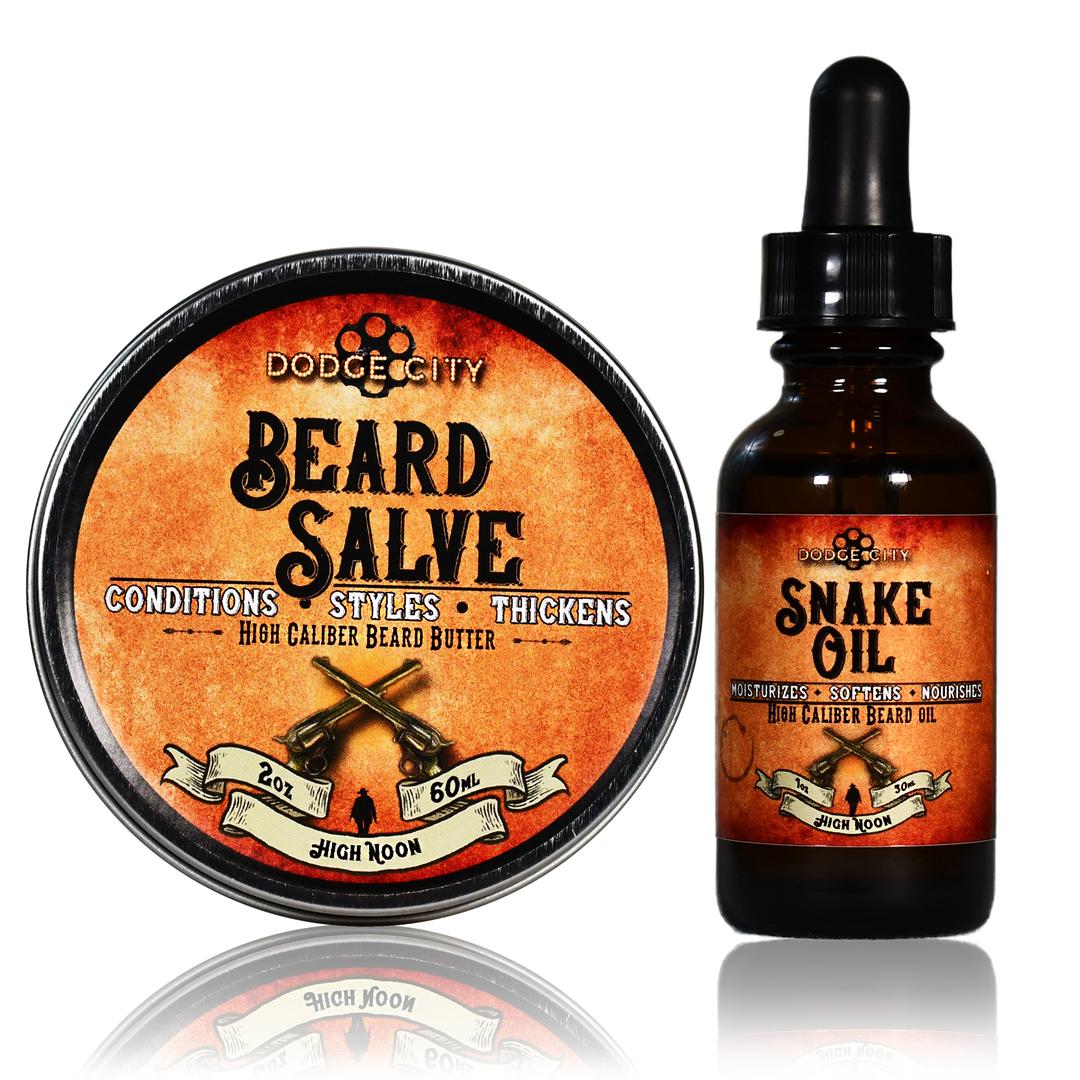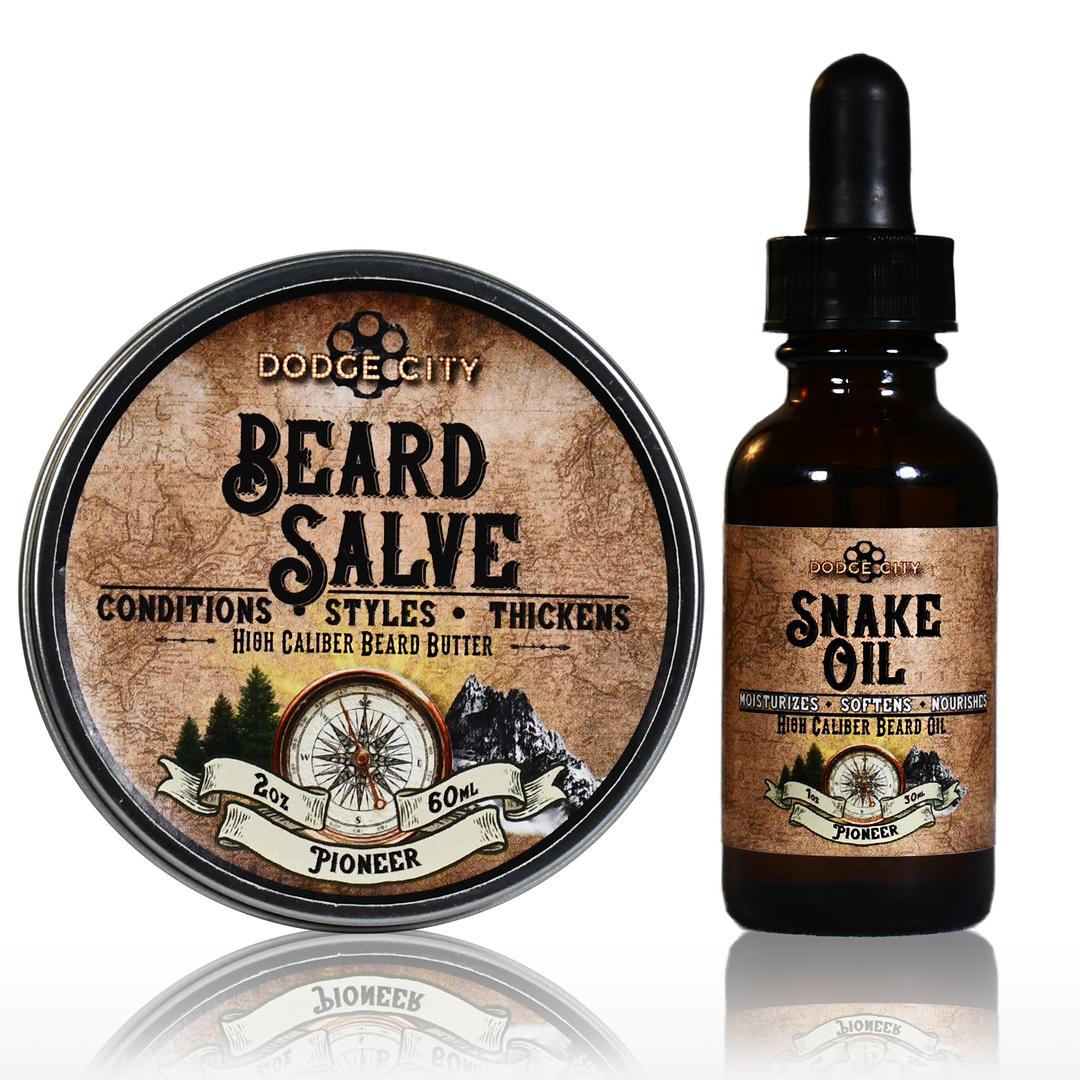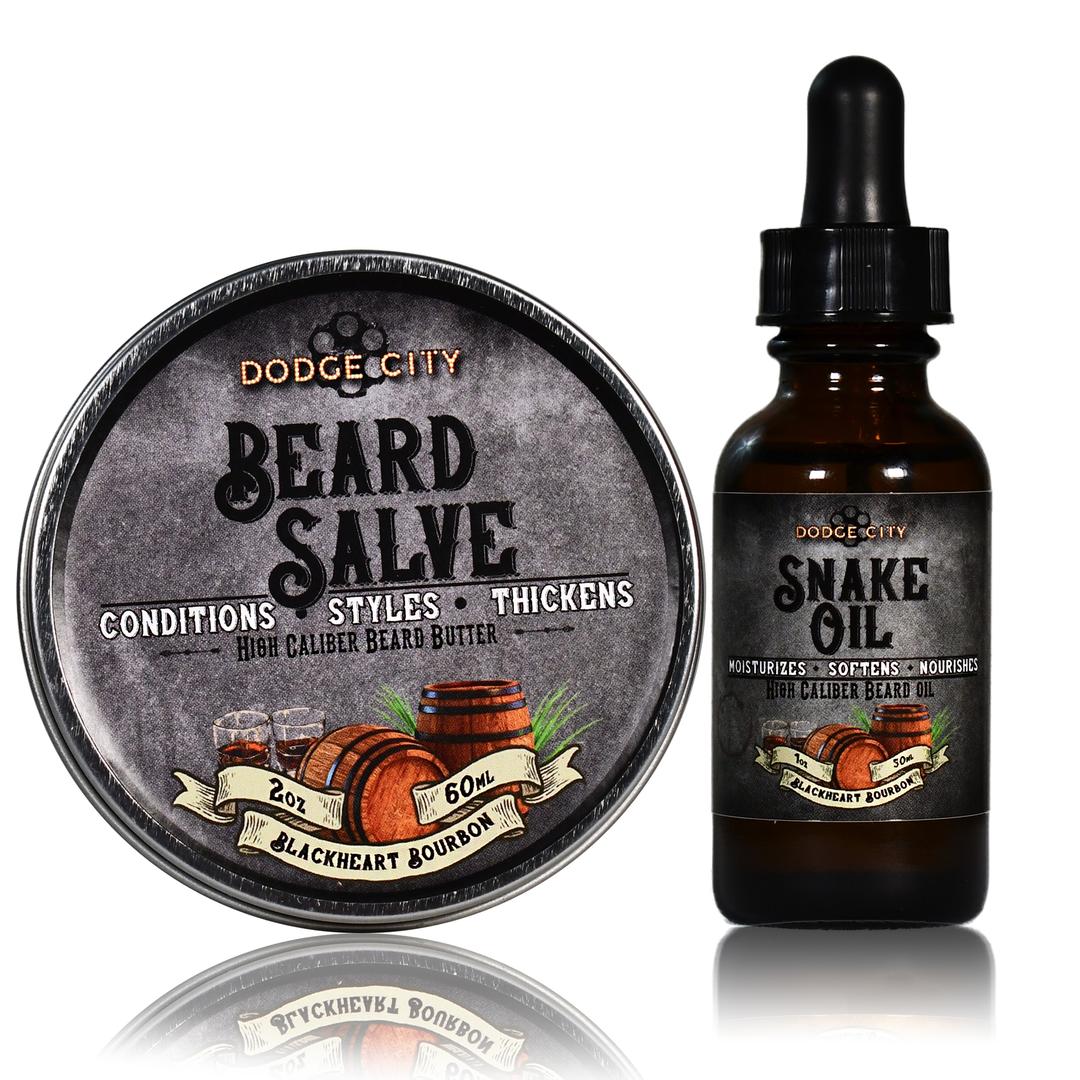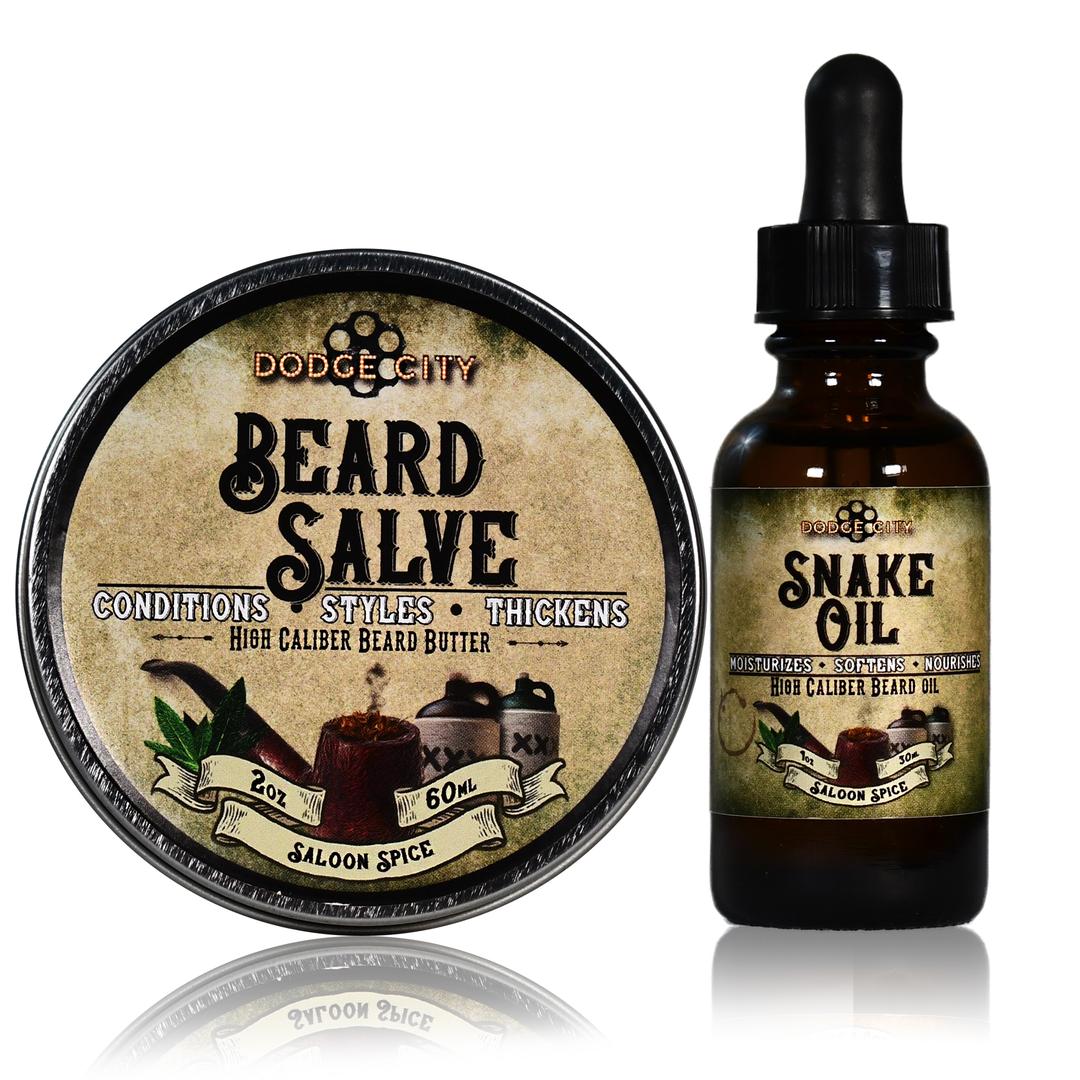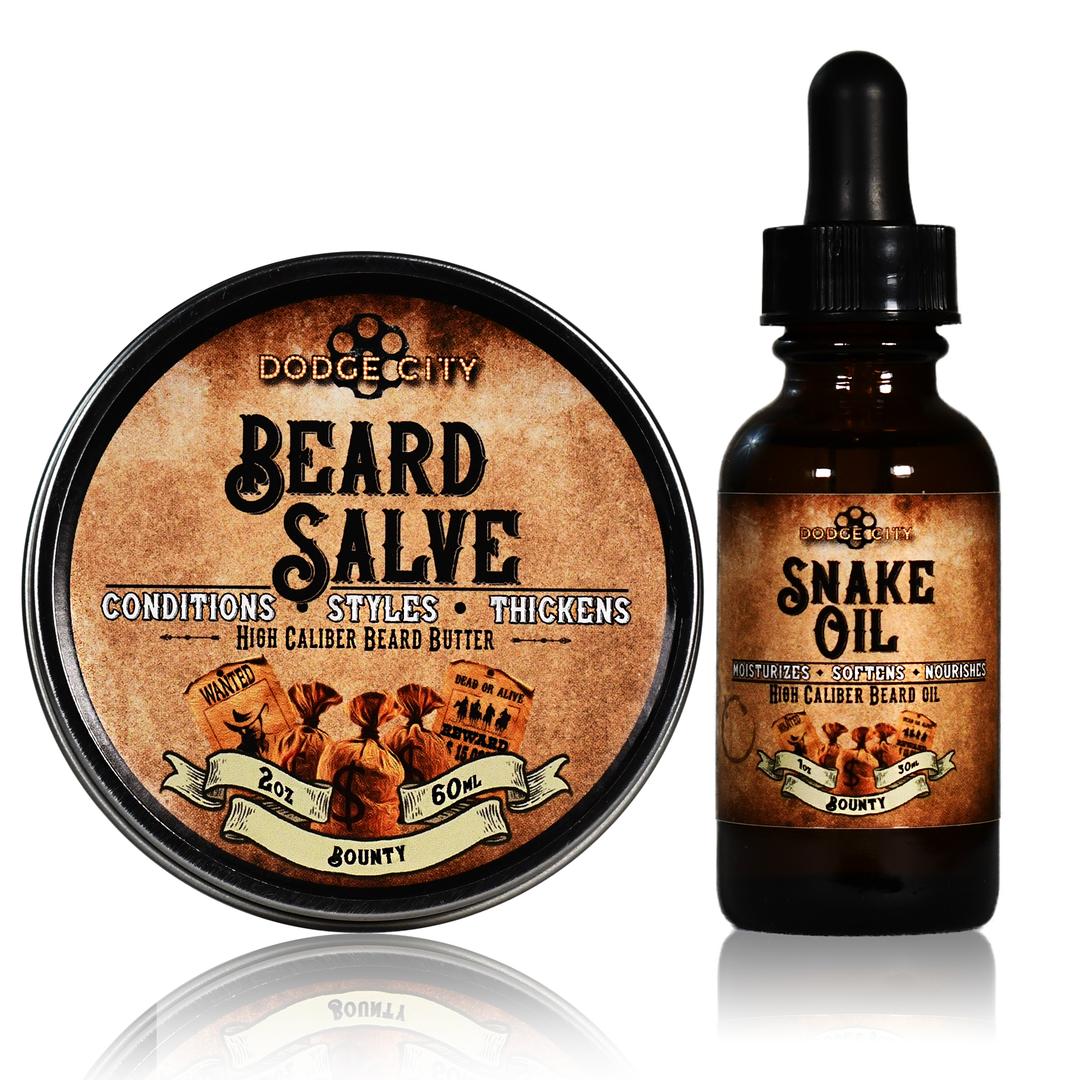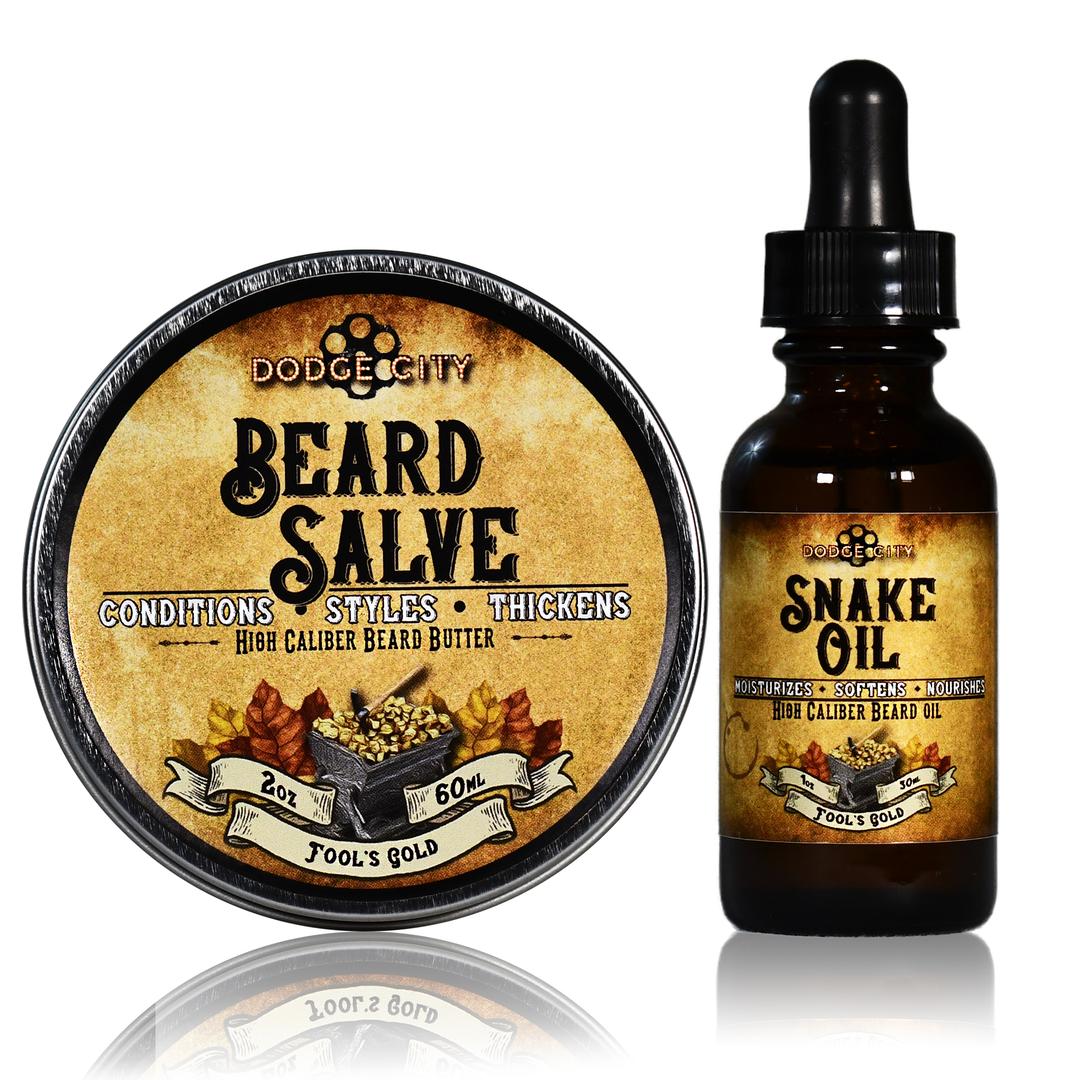 "
My lady got me this pack at a convention. I was skeptical at first but that feeling melted the moment I inhaled the wonderful manly aroma coming from the products. I had to fight the urge to hop on a horse and go wrangle some wild animals. The products work as the Lord intended and smells great. "
~ Chris R., Double Tap Combo
MOISTURIZE YOUR SKIN, SOFTEN AND STYLE YOUR BEARD, AND WIELD THE BEST MAN MANE YOU'VE EVER GROWN
Our Double Tap Combo provides non-greasy Snake Oil that turns your skin into a beard producing machine, along with Beard Salve that softens, conditions, and thickens your beard. Look like a gunslinger with Dodge City's Double Tap Combo!