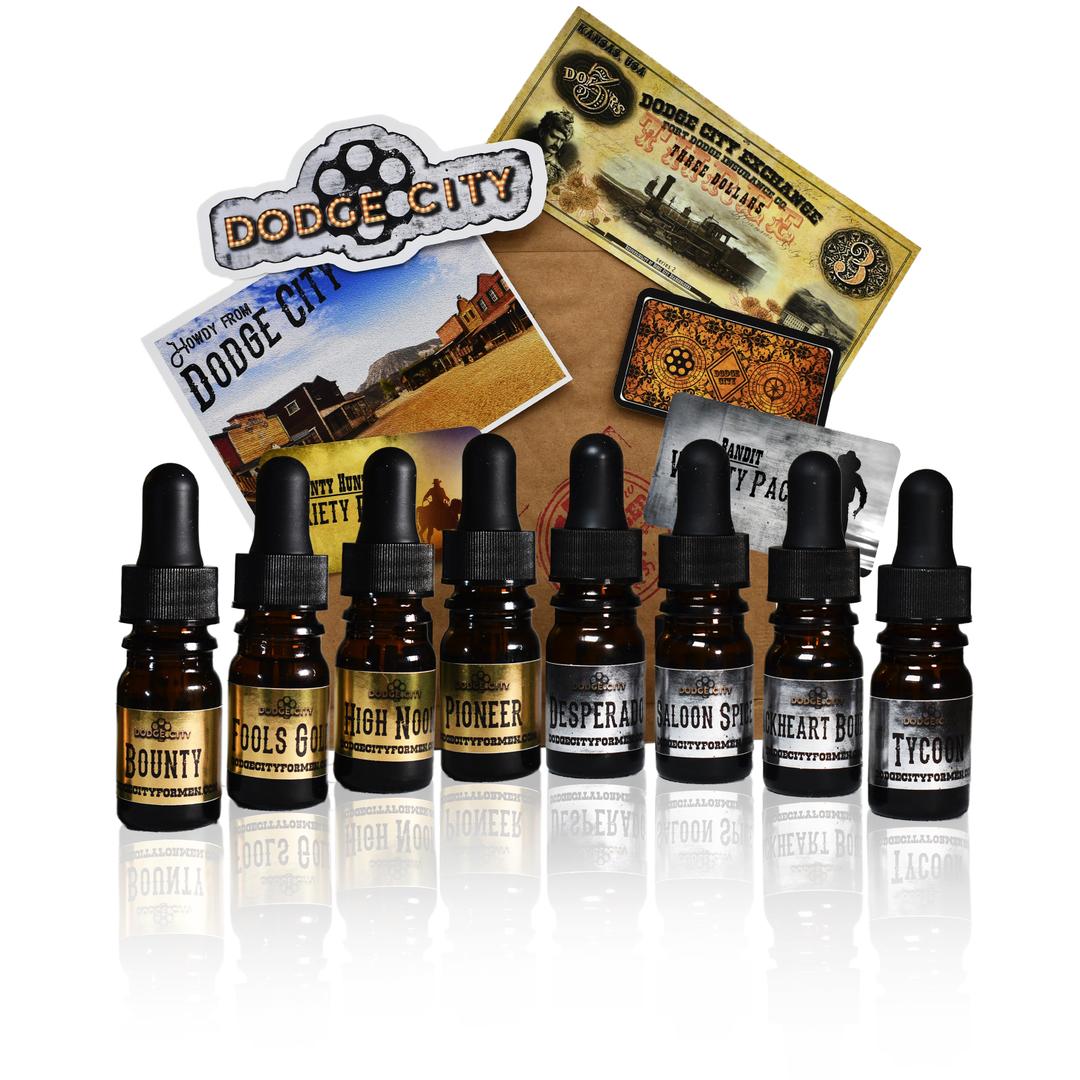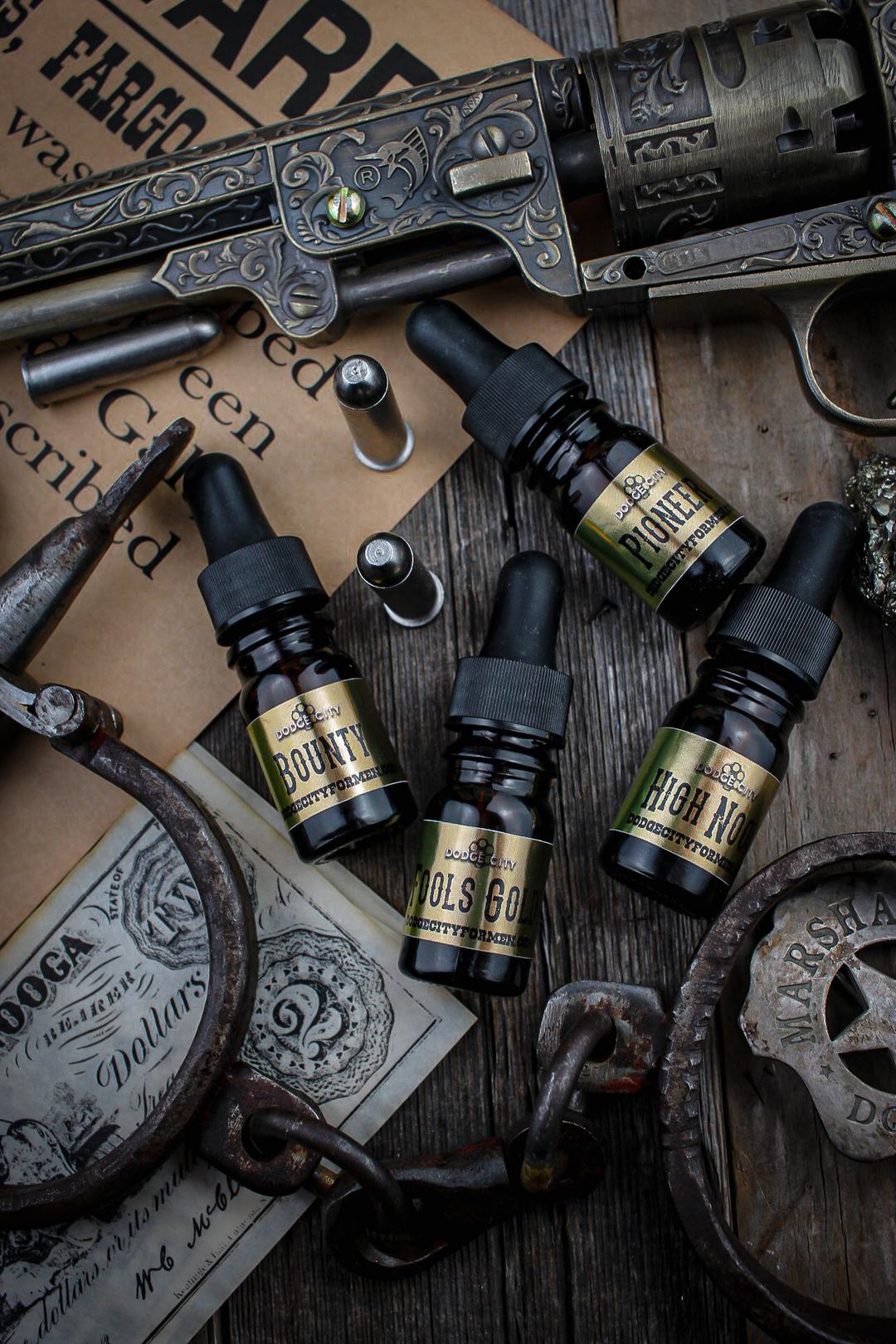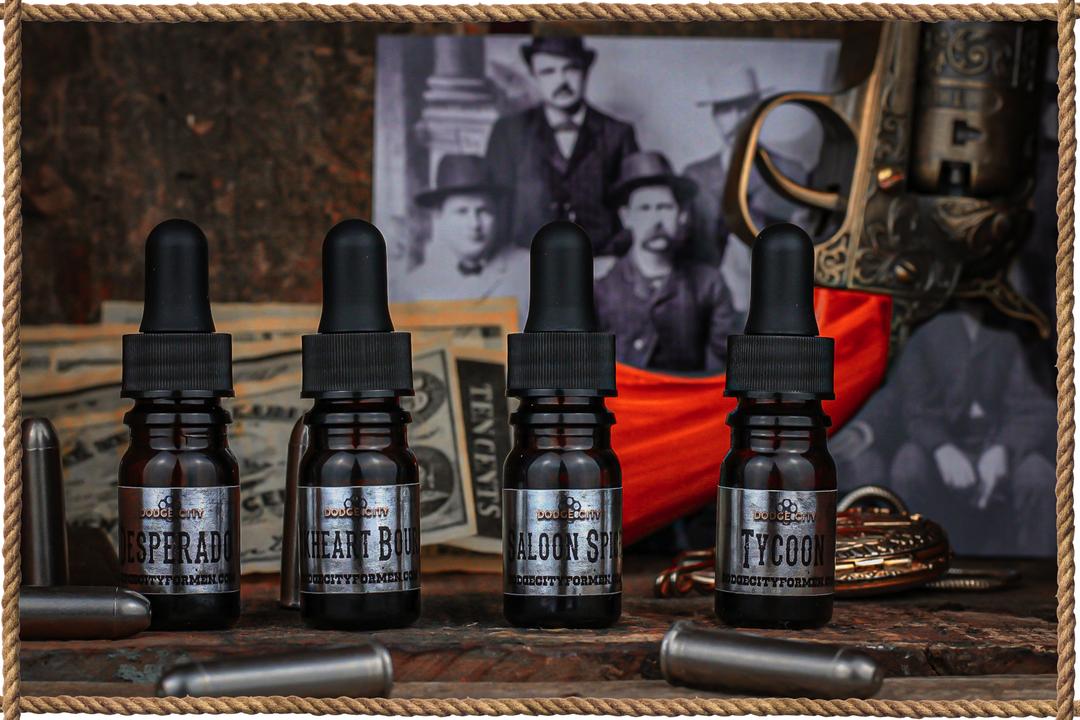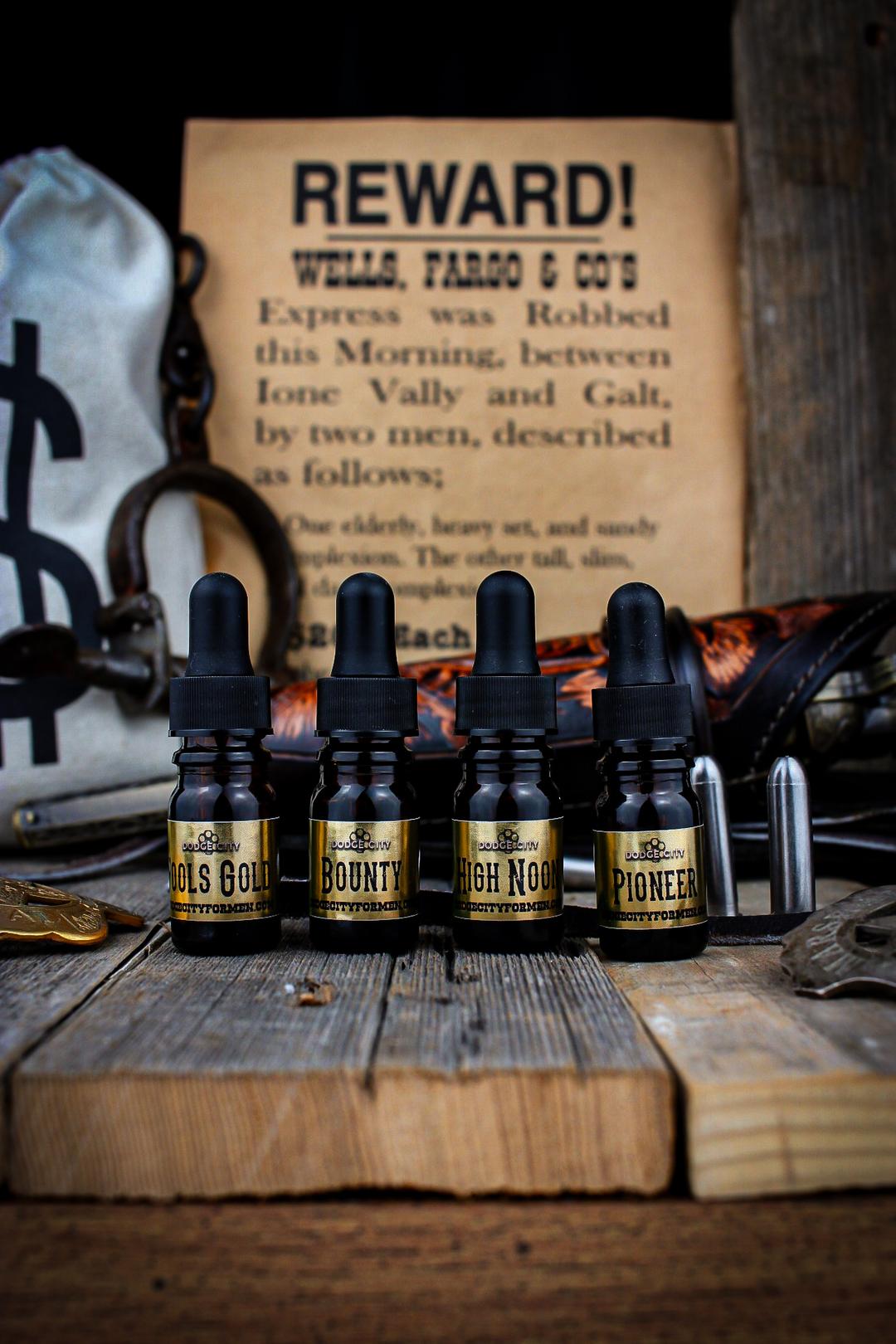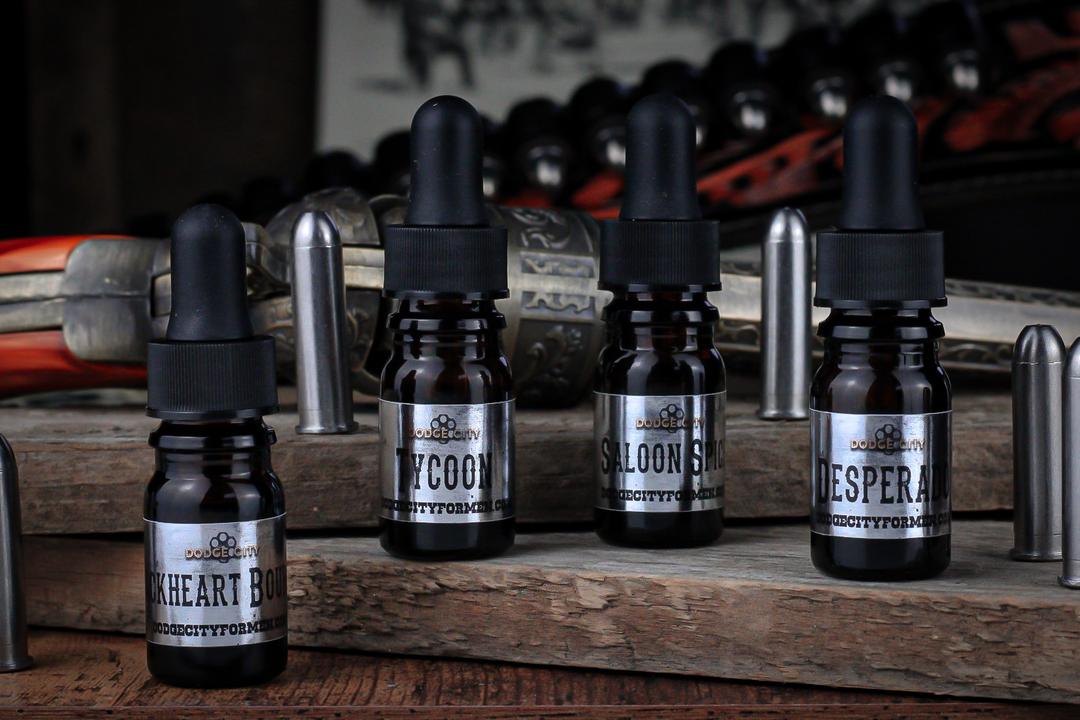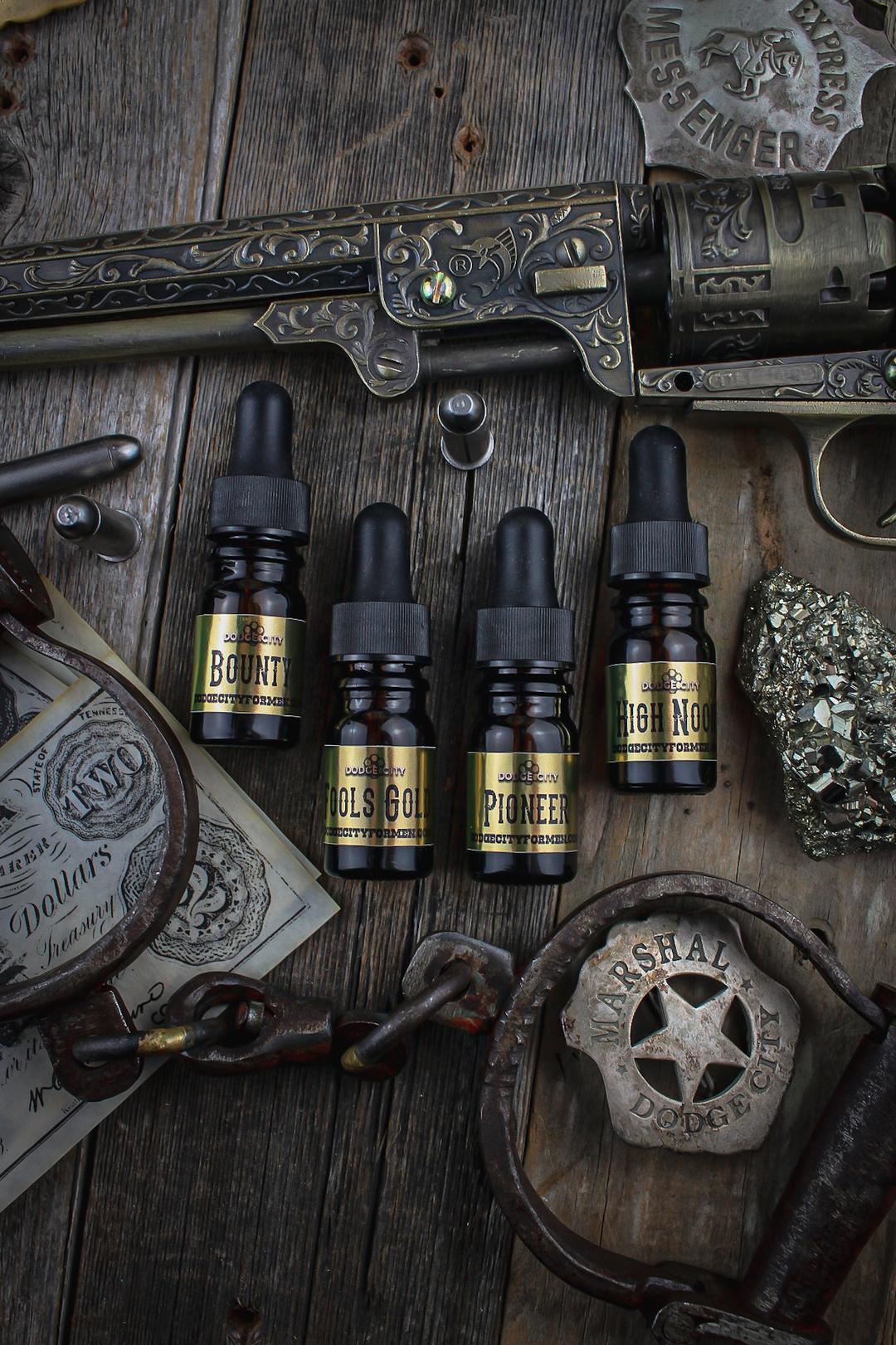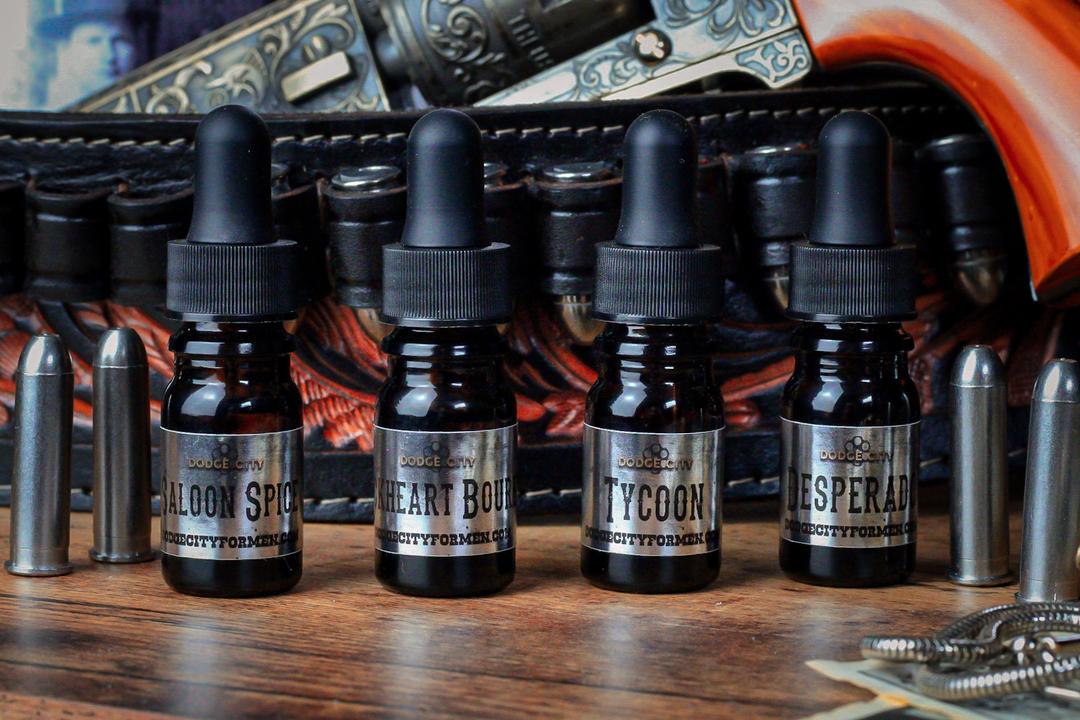 "I ordered the sampler to give Dodge City a look. DANG.. this stuff is great! The scents are awesome and the oil is fantastic!"

~ Brian, Snake Oil Sample Pack

MOISTURIZE YOUR SKIN AND CREATE THE BEST FOUNDATION FOR A HIGH CALIBER BEARD
You live fast and hard and so does your beard. Escape the law and more importantly a dry, itchy beard with our Snake Oil Sampler Pack that comes with all 8 of our scents in Snake Oil, along with a free sample of our Beard Salve.

Contains: Snake Oil in all (8) scents, (1) sample of Beard Salve.
Contains: Snake Oil in all (8) scents, (1) sample of Beard Salve.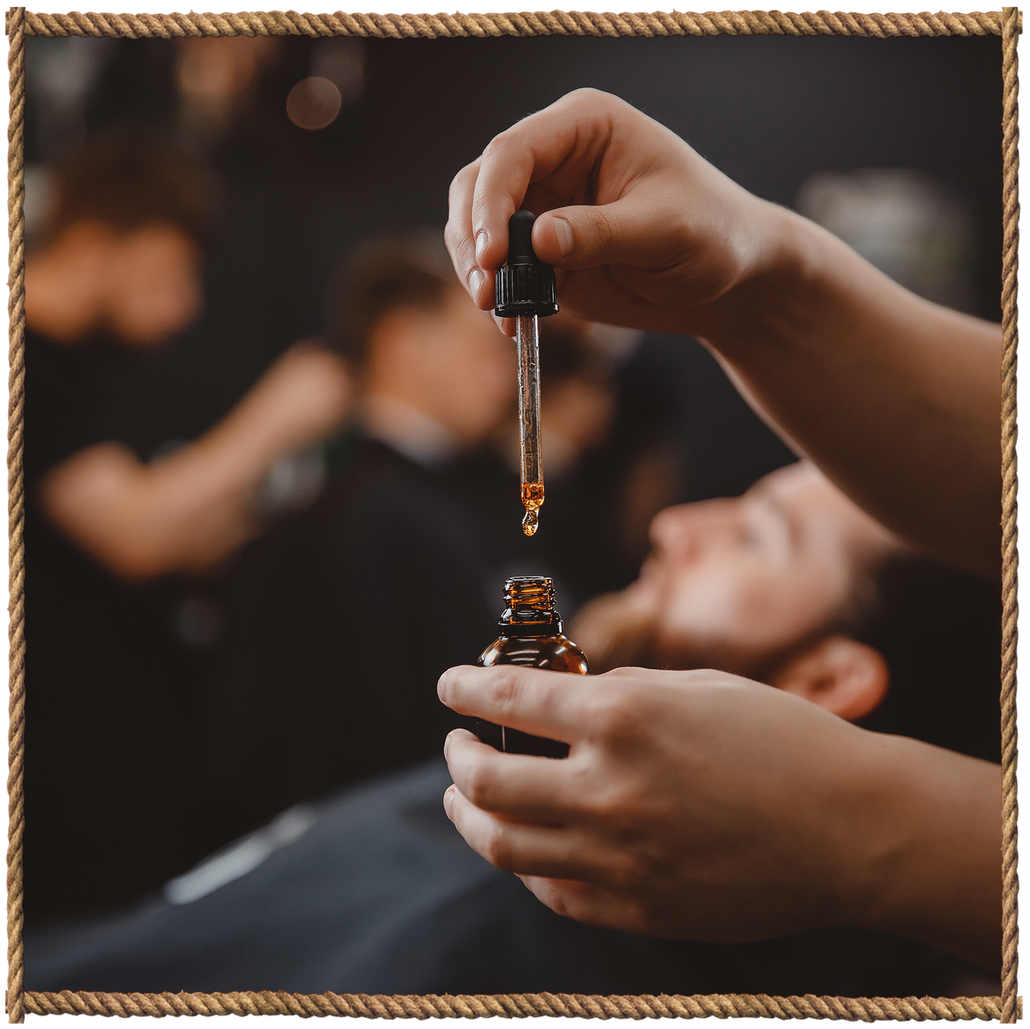 OUTDUEL BEARD DANDRUFF
Watch your beard dandruff dissapear faster than a Snake Oil salesman run outta town.
The best way to try all 8 of our western-inspired scents:
How long will delivery take?

We do our best to ship out every order the next day. Packages are sent by USPS unless otherwise selected at checkout. You'll be sent tracking information with your receipt and if you have any questions about your package, we will happily answer any questions!


No, this is a one-time purchase so that you can try our wares! Our full-size products do have subscriptions options, but this Snake Oil Sampler does not.


Will this product work on sensitive skin?

Absolutely! We designed our products with all-natural ingredients that imitate healthy skin oils. Our Snake Oil is quick absorbing so that you aren't left with a thick, heavy, overly oily beard. Oil that sits on the face and doesn't absorb can create dry, flaky, and itchy skin conditions which can aggravate already present issues. Our oil won't do any of that, it is lightweight, non-greasy beard oil that'll leave your skin as smooth as a snake belly and absorbs faster than a snake bite.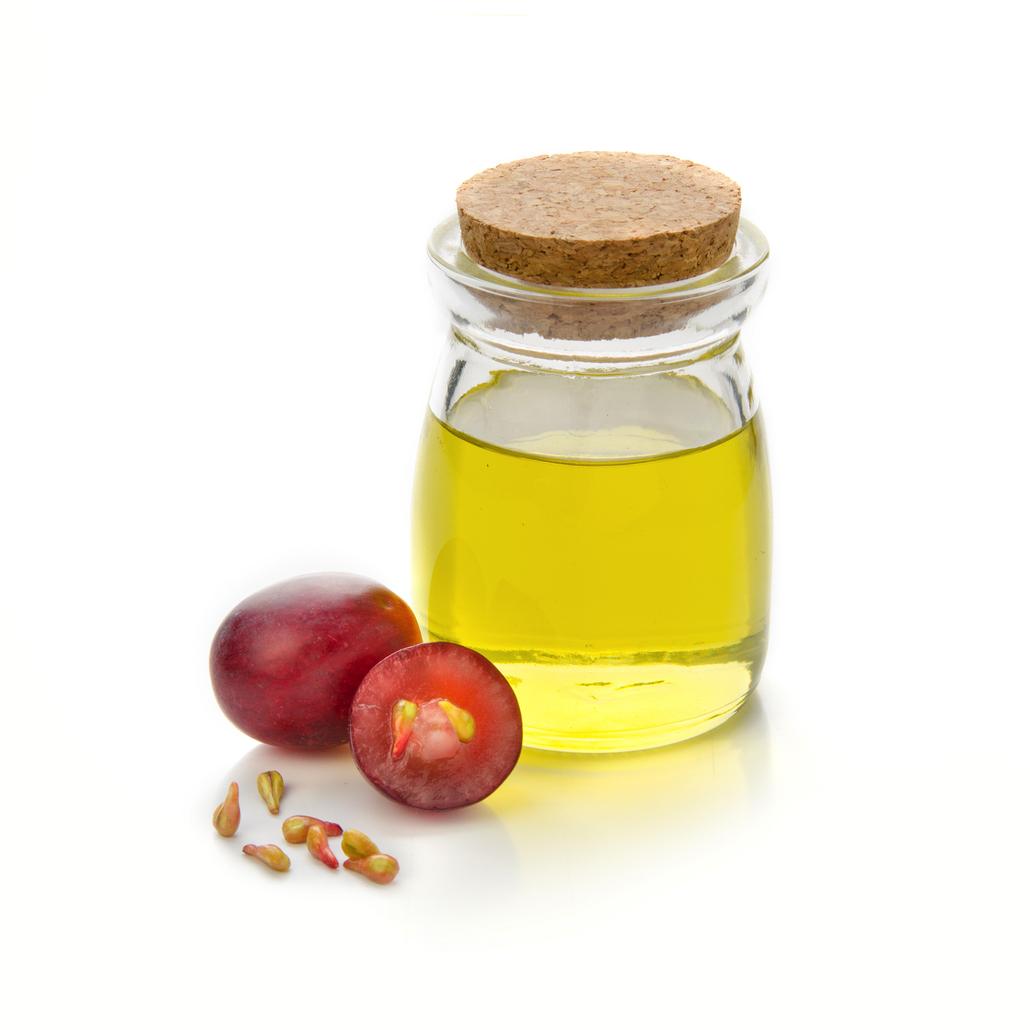 Grapeseed Oil
If you're familiar with the feeling of getting acne or blemished skin underneath your beard, you'll soon forget. Grapeseed Oil is a lightweight, quick-absorption oil that helps prevent acne with strong anti-inflammatory properties.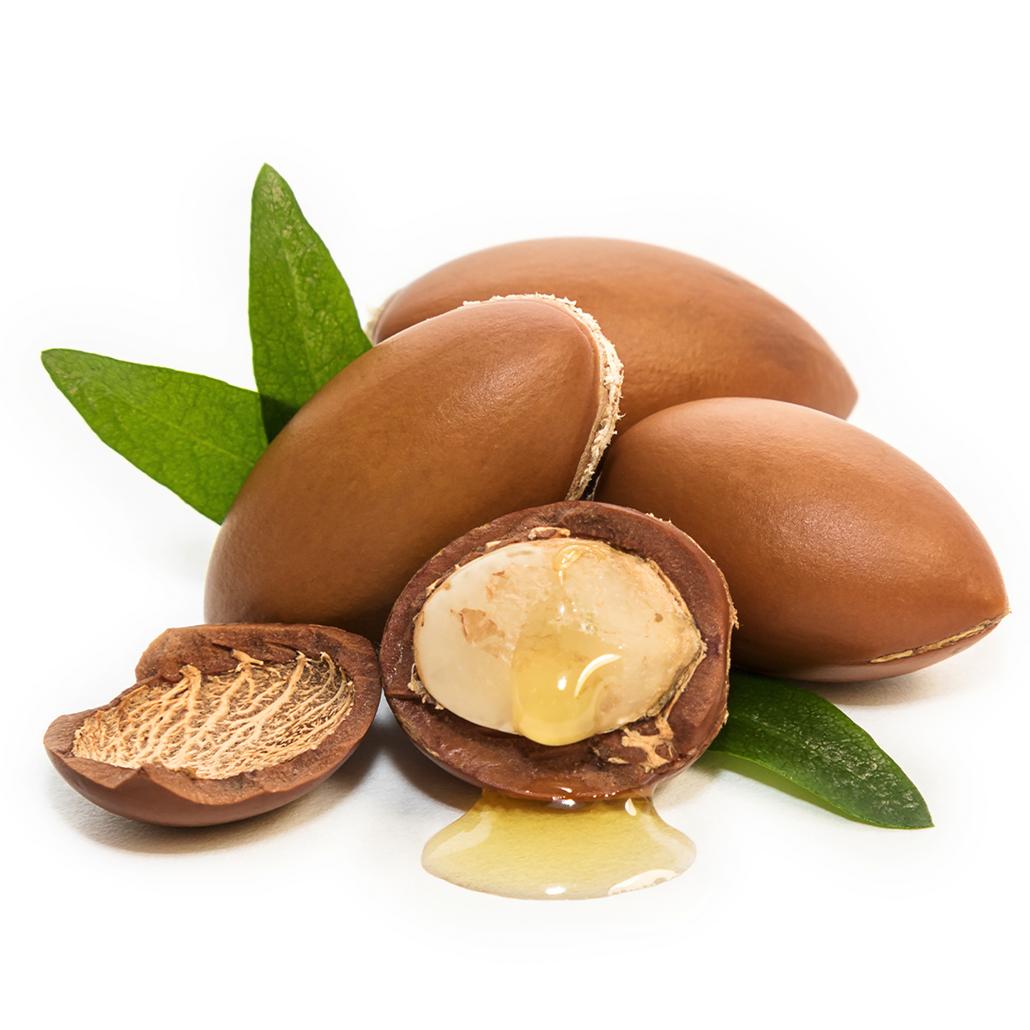 Argan Oil
Earth's natural moisturizer. Argan Oil is superfood for your skin. This priceless ingredient from Morocco, conditions and balances skin so you can build the best foundation for a beard you've ever had.